Free Online Avionics Quotation
Need a avionics upgrade or just a new radio installed? yes: fill in our online form at the link below and we will get you a free no obligation avioncs installation quotation within 7 days!
Bournemouth Avionics Ltd is an Authorised Dealer for SEHT Aviation Headsets. This status means we can supply, Demo and advise on the perfect SEHT headset for you!
The New GI275 Attitude Indicator (AI/ADI)
Out with the old mechanical panel, in with the new #GI275 electronic flight instruments.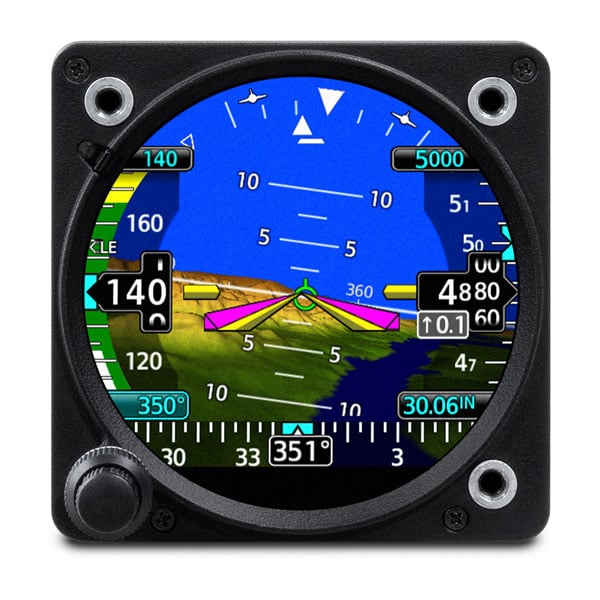 Touchscreen Flight Displays for General Aviation Aircraft
Bright, crisp 10.6" and 7" LCD touchscreen displays offer industry-leading scalability and flexibility in a wide range of panel configurations
Engine indication system (EIS) optionally available on 7" displays or 10.6" display with split-screen data strip
HSI mapping enhances situational awareness with MFD-like geographical map detail, weather, traffic display and more — overlaid within HSI portion of the primary flight display (PFD)
Interfaces with popular avionics and autopilots, offering full touchscreen system continuity with our GTN™ 650/750 series¹
Full compatibility with original G500 system sensors for a simplified, cost-effective upgrade path

Garmin Introduces GSBTM 15 USB Charger

Small, Powerful USB Charger for Aircraft
Garmin is pleased to introduce GSB 15, a small, lightweight USB charger designed specifically for aircraft installations. GSB 15 includes two powerful USB Type-A charging ports capable of charging at up to 3A or 18w per port simultaneously. A single GSB 15 is capable of charging two full-size tablets while pilots or passengers use them at full backlight. Compatible with 14v or 28v power systems, GSB 15 has built-in protection against circuit and temperature overloads. There is also configurable halo lighting around the exterior of the USB ports to allow pilots and passengers to easily connect their devices to GSB 15 during nighttime conditions.
Two versions of the GSB 15 are available and allow for easy installation in space-constrained areas. One version contains a connector on the back of the unit, which is perfect for panel mount installations. A second variant has a connector on the bottom of GSB 15 and is ideal for installations in depth-constrained areas, such as near cabin sidewalls. Installation can also be simplified as GSB 15 can take the place of an existing aircraft instrument hole with an optional adapter plate. A slim, lightweight design makes it suitable for installation in any cockpit or cabin.
See the full product listings:
Available in the next few weeks
Garmin GPS 175 and GNX 375 — Compelling Navigators Offering WAAS/LPV Approaches and Optional ADS-B In/Out
We are excited to introduce our
GPS 175
and
GNX 375
GPS navigators with Localizer Performance with Vertical guidance (LPV) approach capability. Pilots receive the benefits of high-integrity WAAS/SBAS GPS guidance in a compact, (6.25-inches wide by 2-inches tall) design that is both cost-effective and easy to incorporate into an existing avionics stack. The GPS 175 is a standalone certified IFR navigator with a vibrant, colour touchscreen display packed with advanced features and capabilities including WAAS/LPVapproaches. The GNX 375 has all of the capability of the GPS 175 and adds Automatic Dependent Surveillance-Broadcast (ADS-B) Out, as well as dual-link ADS-B In via a built-in transponder. Intended for Class I/II aircraft that weigh 6,000 lbs./2,721 kg. or less, as well as experimental/amateur-built (EAB) aircraft, the GPS 175/GNX 375 have received Supplemental Type Certification (STC) and are available immediately from Garmin Authorized Dealers for over 700 aircraft makes/models.
Read more: Garmin Introduces GPS 175 and GNX 375 GPS Navigators
Buy a Trig TY96 or TY97 stack radio and get a free David Clark Headset
There's an airfield out there... somewhere ????
its been a foggy day a BAL! no relief all day for solent airport.
The Garmin G5 Electronic Flight Instrument for Certificated Aircraft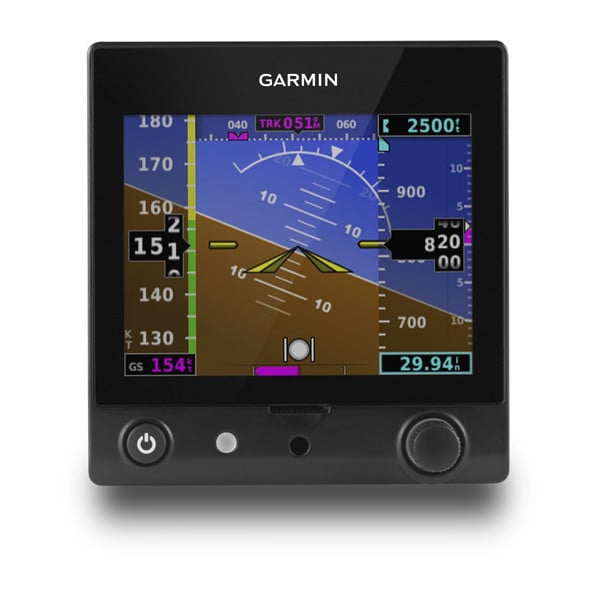 Glass Upgrade for DG/HSI and Attitude Instruments in GA Aircraft
Replaces traditional electromechanical instruments; can be configured in attitude, DG/HI/HSI and turn coordinator positions
Bright, sunlight-readable 3.5" LCD colour display, sized to fit standard 3-1/8" instrument cutout
Certified via approved model list (AML) for STC'd installation on more than 560 aircraft makes and models
Includes a 4-hour backup battery with battery status indicator
Dual G5 installation offers reversionary display capability plus the added redundancy of dual ADAHRS and dual backup batteries
At a Glance
The G5 electronic flight instrument delivers exceptional performance, reliability and ease of installation as a drop-in replacement for primary attitude and/or directional gyros in type-certificated fixed-wing aircraft. For select aircraft equipped with G500 or G500 TXi, G5 can also be used as a standby flight instrument to those systems. Providing an economical upgrade path via a comprehensive approved model list (AML), the compact and cost-effective G5 is bringing modern "glass cockpit" reference to thousands of aircraft that would otherwise depend on older, vacuum-driven equipment.
Read more: The Garmin G5 Electronic Flight Instrument for Certificated Aircraft
What our clients say...
Absolutely fantastic service. Really wanted my delivery for Christmas and the extra effort Bournemouth Avionics went to to get this to me was way beyond they level of service expected. Pricing was also the best by far. Highly recommended.
Installed a new radio and I took the opportunity to a shuffle of the radio stack to make things a bit neater. They were very friendly and helpful with the project - and completed it on time, to the price quoted and without any problems.